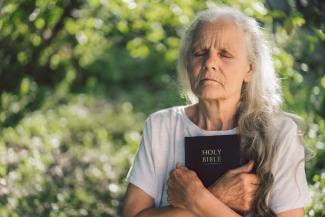 Retirement! The mere sound of that word gets most of us excited. It's also a huge part of the American dream. We are taught to work hard, save money, and retire with a large enough nest egg to kick back and enjoy life. Sounds great doesn't it? But what does God's word say about retirement? Are you ready for this? Nothing. The word retirement cannot be found anywhere in the Bible. Nor do we find any examples of men and women shutting things down and taking life easy.
Does hearing these words take the wind out of your sails? Keep reading. You may also find it a bit odd hearing this news from a group of financial advisors. We think you will actually be encouraged (and hopefully inspired!) by what is said here. Because retirement from your job opens the door to so many new incredible opportunities.
Instead of using the word retirement, let's discuss financial independence. By definition, financial independence is the point in a person's life when they have enough income from assets to adequately cover their living expenses. Upon reaching this exciting milestone, a person then gains control over two of their most valuable assets – their time and their talents. Time that was spent punching a clock is now available to be used to pursue other passions. Talents that were possibly buried during the daily grind can now be resurrected and used for productive purposes.
We are all created in the image of Almighty God. We are "fearfully and wonderfully" made and are set here on Earth for a specific purpose. That purpose isn't designed to end at age 65. Or 70. Or any other age for that matter. As long as God sees fit to leave us here, we each have work to do. If our health allows, some of our most productive years should be those years after we free ourselves from the daily demands of a j-o-b.
In closing, I want to challenge you to ask yourself a few questions:
How do I plan to spend my days after I achieve financial independence? Is there some way I can use my time to serve others and make a difference?
What are some of my God-given strengths that my career really hasn't allowed me to use? Is there some way I could turn those talents into a ministry that helps others?
John Piper tells the story of a married couple that worked 30 years in corporate America, retired at the age of 52, and moved to Florida. For the rest of their lives they "walked the beach and collected sea shells". Piper poses the question, "when they stand before the good Lord one day, do you think He is going to want to see their sea shell collection?" 
The word retirement may not be in the Bible. But loving and serving people definitely is Biblical. Be intentional about how you will spend these precious years of your life. Joy, fulfillment, and blessings await you.
---
Securities offered through LPL Financial. Member FINRA/SIPC.
The opinions voiced in this material are for general information only and are not intended to provide specific advice or recommendations for any individual.
The opinions expressed in this material do not necessarily reflect the views of LPL Financial.